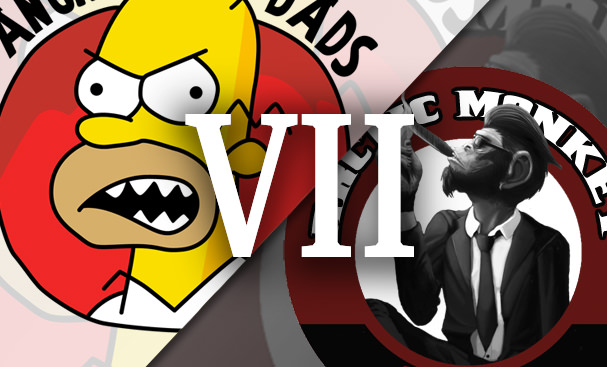 Krusty Bowl VII
December 18, 2018
The Arctic Monkey Mafia will square off against the Angry Dads in Krusty Bowl VII. The Monkeys won the first contest between these two earlier this season, and hold a 5-3 lifetime record against the Dads.
This is the first appearance for the Dads in the Krusty Bowl, and for the Monkeys, it's now the second straight season they've made it to the big dance.
This is a revenge game for the Dads as they try and payback the Monkeys for stealing the division from them on the last week of the season in the first year of the KFL. This will be a memorial game to wrap up the 2018 season.
More league news